Playapod 2 Features
Thank you for all your recent feedback on how to make Playapod better! We've been working hard on adding many of your requested features for Playapod 2.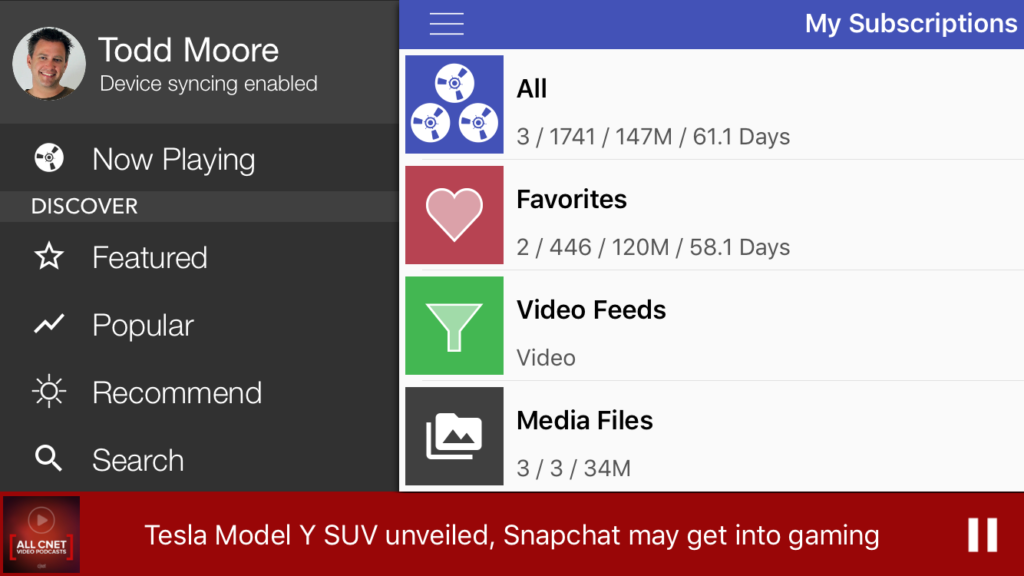 Now Playing Media Bar – Quickly access whatever is currently playing by tapping on the media bar at the bottom of the screen. It's always on with quick access to play/pause. Tap the bar to bring up the full media player view.
News & Blogs – Add news and blog feeds into Playapod 2 which will be played using text-to-speech. Playapod 2 turns text-based feeds into podcasts allowing for progress bar access, current position, history, and bookmarking. We think this is a pretty unique feature!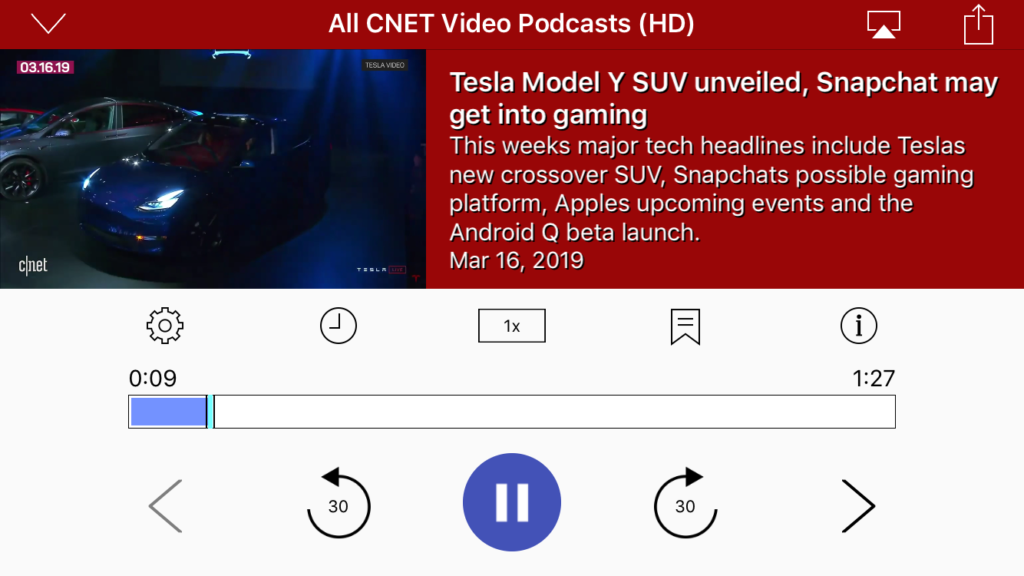 Video Playback – Video playback is now supported. Tapping on the video will toggle full-screen video. Media title, description, and date are now displayed with improved landscape layout.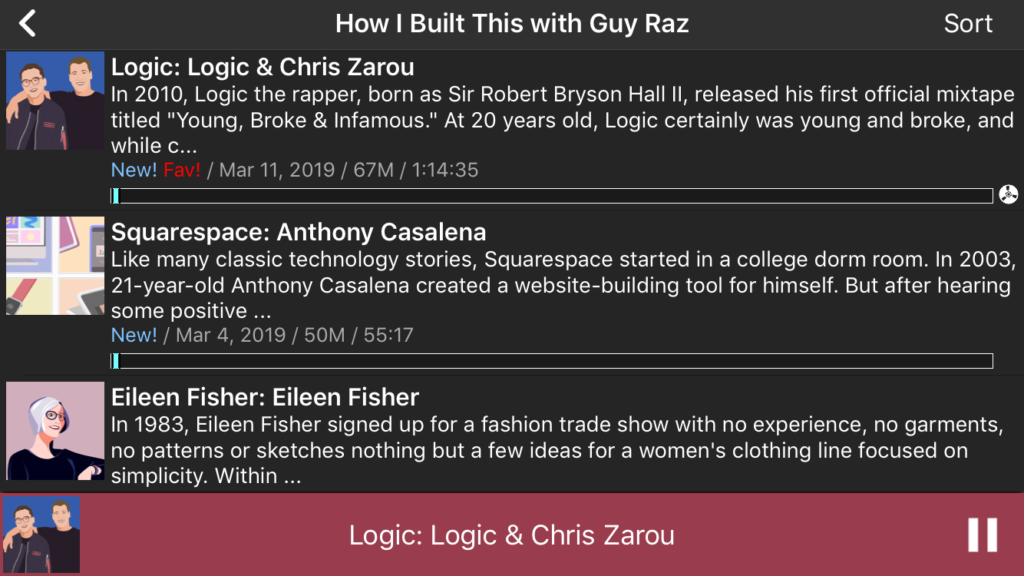 Content Details – Scrolling list of media items displays the description in addition to name, flags, date, size, and duration. Length of description can be configured in settings globally or per subscription. Works across Audio, Video, and Text feeds.
And Much More…
Recommendations – We've created a recommendation engine that lets you pick a subscription to get back personal recommendations of other shows that are similar. It's a little bit experimental but seems to be working pretty good. The recommendation engine will continue to get better over time as more and more users use it.
Custom Groups & Filters – Filter content by Subscription (Favorites, Category), Media Flags (New, Listened, Downloaded, Bookmarked, Favorited), Media Type (Audio, Video, Text), and Order (Ascending, Descending). Save filters into Groups for quicker access. For example, you can create a filter for the "New" Media in the "News & Politics" Category and then save it as a group called "New News."
Now Playing Queue – Playapod 2 will set an active queue for whatever content you start playback on. That active queue could be your playlist or it could be another list. For example, tapping on an individual show in your subscriptions and starting playback will continue playback for only that show. Tapping on 'Now Playing' from the menu opens up the active queue. Car Play and Android Auto will display whatever is in your Now Playing Queue.
External Media Files – Add media files such as audio, video, and text files for playback. For example, you can open iTunes and drag home videos and a text file of jokes into iTunes File Sharing and Playapod 2 will create a new group "Media Files" that allow for playback of your video and the reading of your jokes!
Quick Sort – Any list can be sorted by ascending or descending time including your active queue and your playlist.
Updated Feed Parser – Playapod 1 supported RSS 2.0 Media Feeds. Playapod 2 adds RSS 1.0 (RDF) and Atom Feeds that contain audio, video, and text. You can subscribe to anything! The Playapod 2 Feed Parser is very flexible and does it's best to pull in the content along with the best photo possible. We've tested it with major News organizations, WordPress blogs, Reddit channels, and lots of other syndicated feeds.
Playapod 2 is coming soon to iOS and Android. We'll be releasing an iOS beta in the next few days. Cheers, Todd
UPDATE 3/18 : Playapod 2 Beta version is now available on Apple TestFlight. After installing try subscribing to the CNET Video Feed and this Playapod Blog Feed which will speak this article to you.
UPDATE 5/17 : Playapod 2 Beta version is now available on Google Play Store!