Get Your Podcast Featured on Playapod

The Playapod team has made it easier than ever to get featured on the Playapod website and the Playapod app. Multiple promotions are available and each promotion stacks to extend the total time your podcast will be featured. Account registration is not even required to get your podcast featured. Visit our new Playapod for Podcasters page to learn how to get featured and also read some great tips on how to get more subscribers. This article shows how easy the process is to check for promotions and get featured.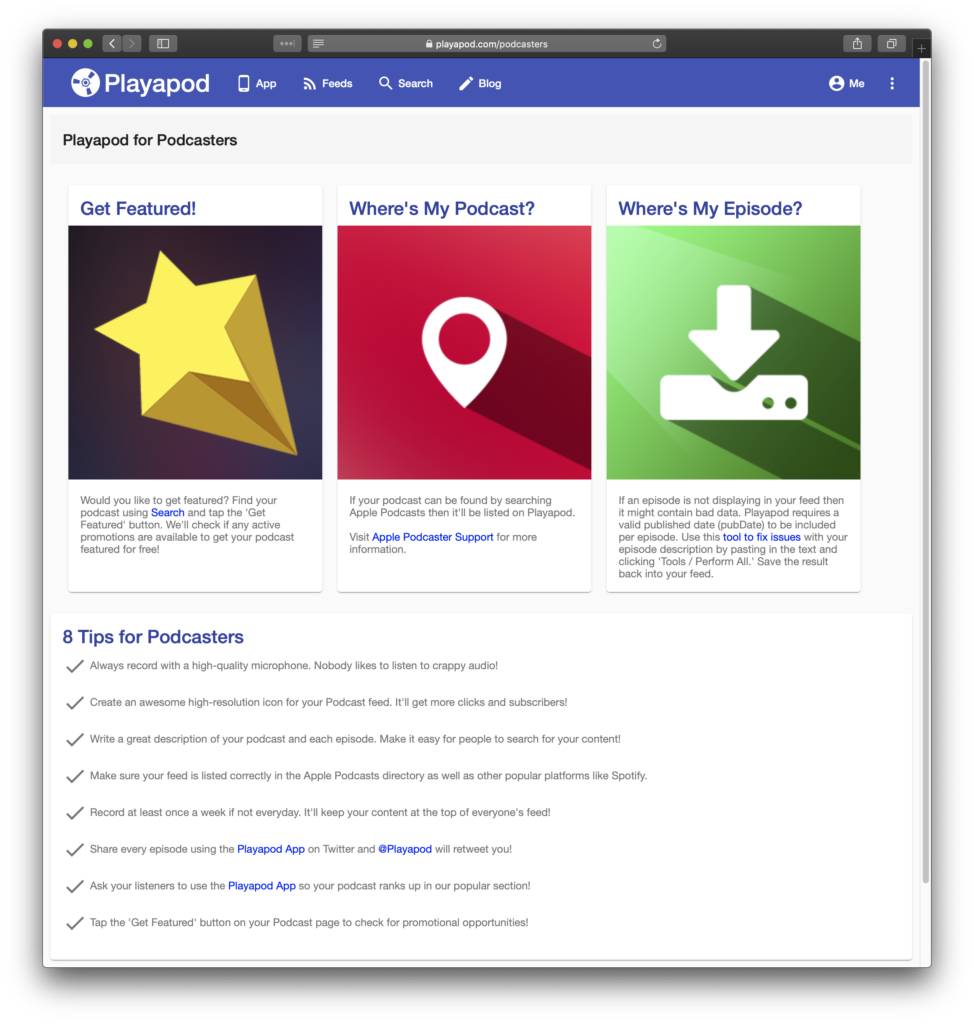 Search for your podcast using the website. In this example, we search for "Tech 411" and click on the result to pull up the Tech 411 page on Playapod. Every podcast has a dedicated page that you can share with your listeners.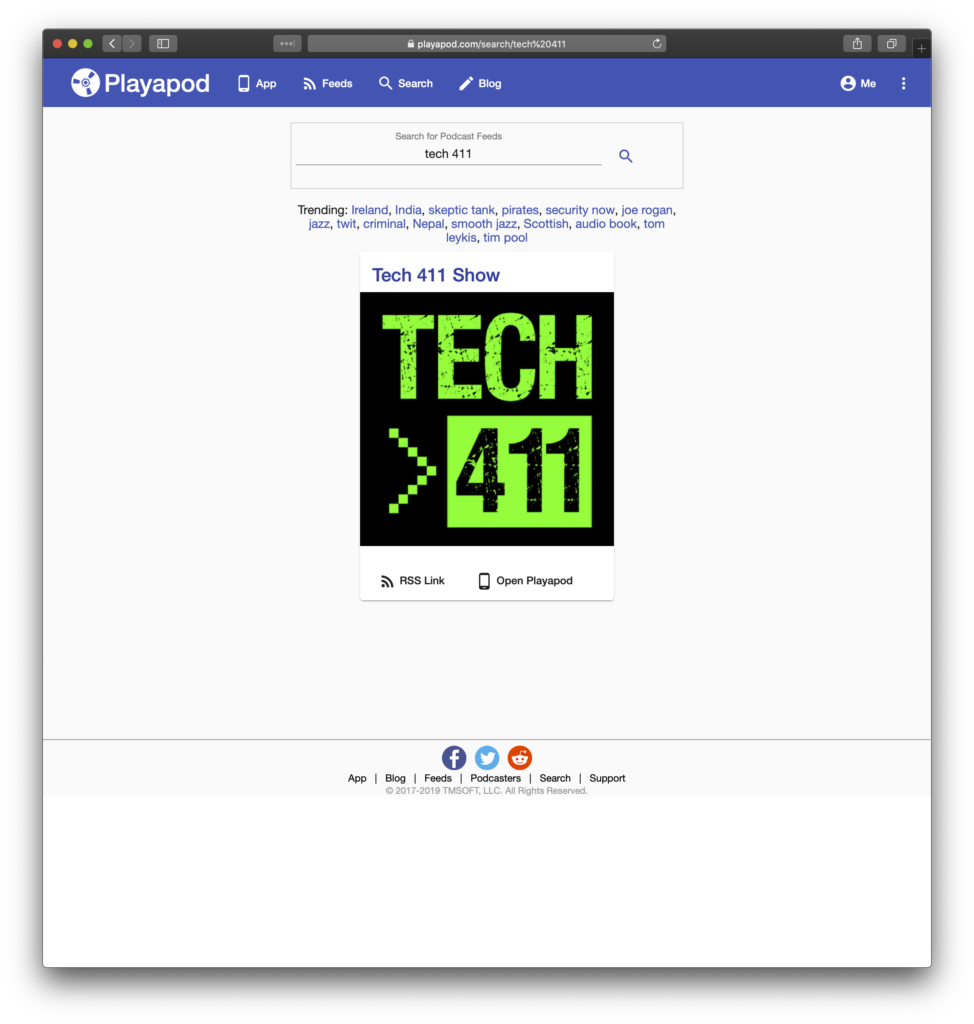 Scroll to the bottom of your Podcast's page to find various ways to share your Playapod feed and the important 'Get Featured on Playapod' button.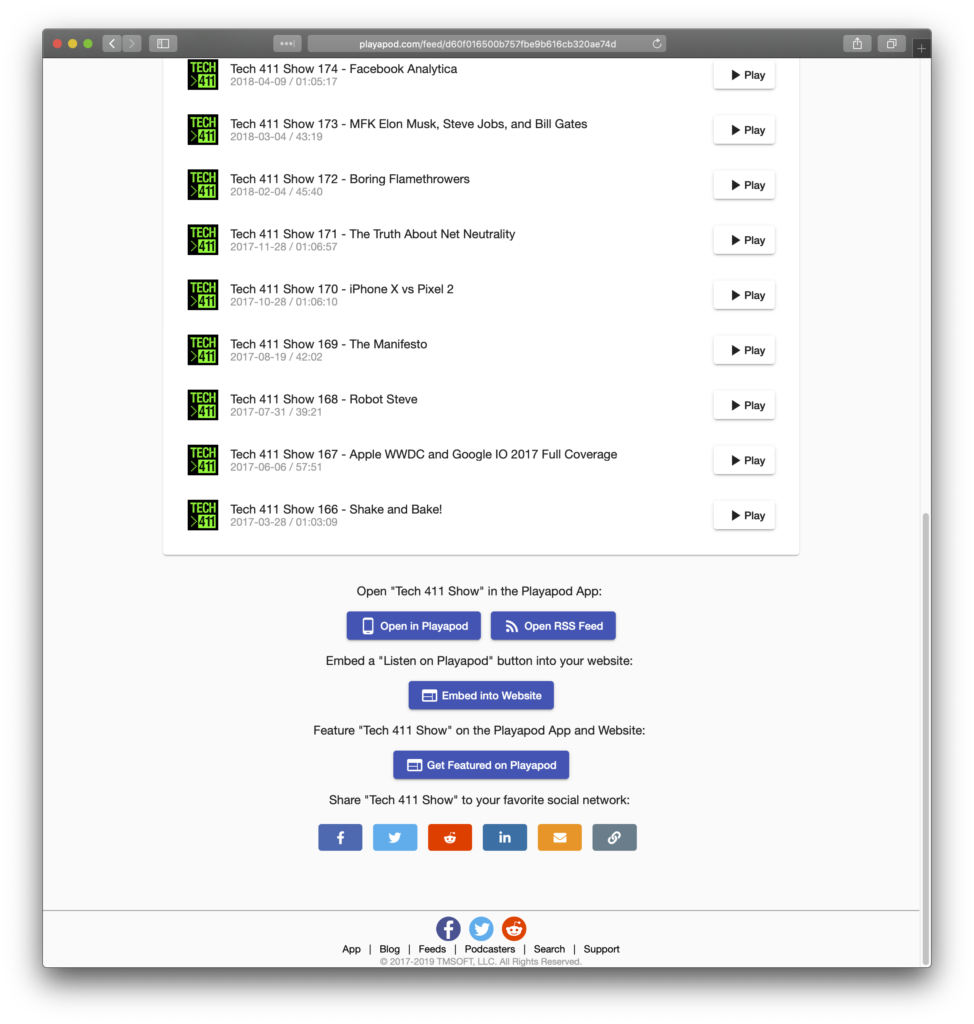 Click on the 'Get Featured on Playapod' button to bring up the Playapod for Podcasters page for your specific podcast and see all available promotions. We have launched with 3 promotions that may be available for your podcast–"Add Playapod Button to Website", "Add Playapod Link to RSS Feed", and "Share Playapod on Twitter". If any of these promotions are not available then it's most likely because we were unable to determine that information from your feed and website.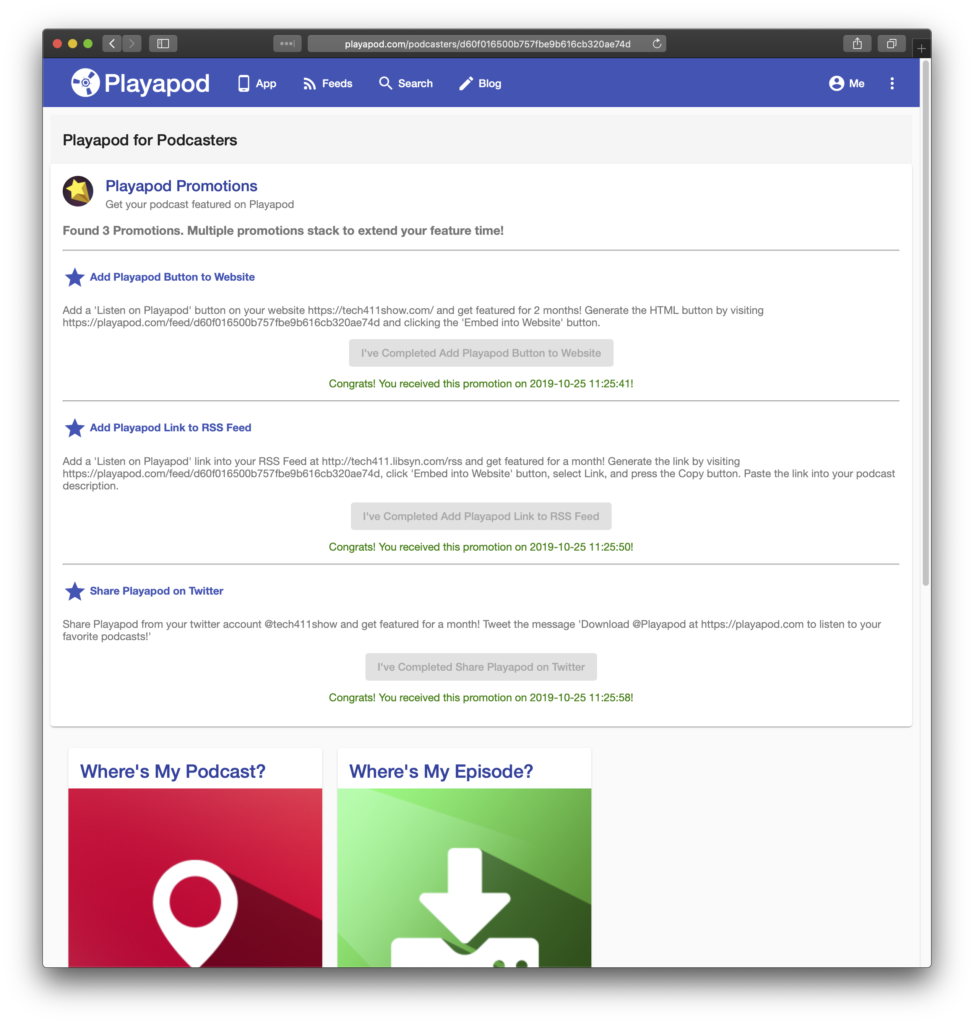 One of the promotions available is embedding a Listen on Playapod button into your website. It's easy to generate the HTML and copy that into your website by visiting your podcast page on Playapod and tapping the 'Embed into Website' button.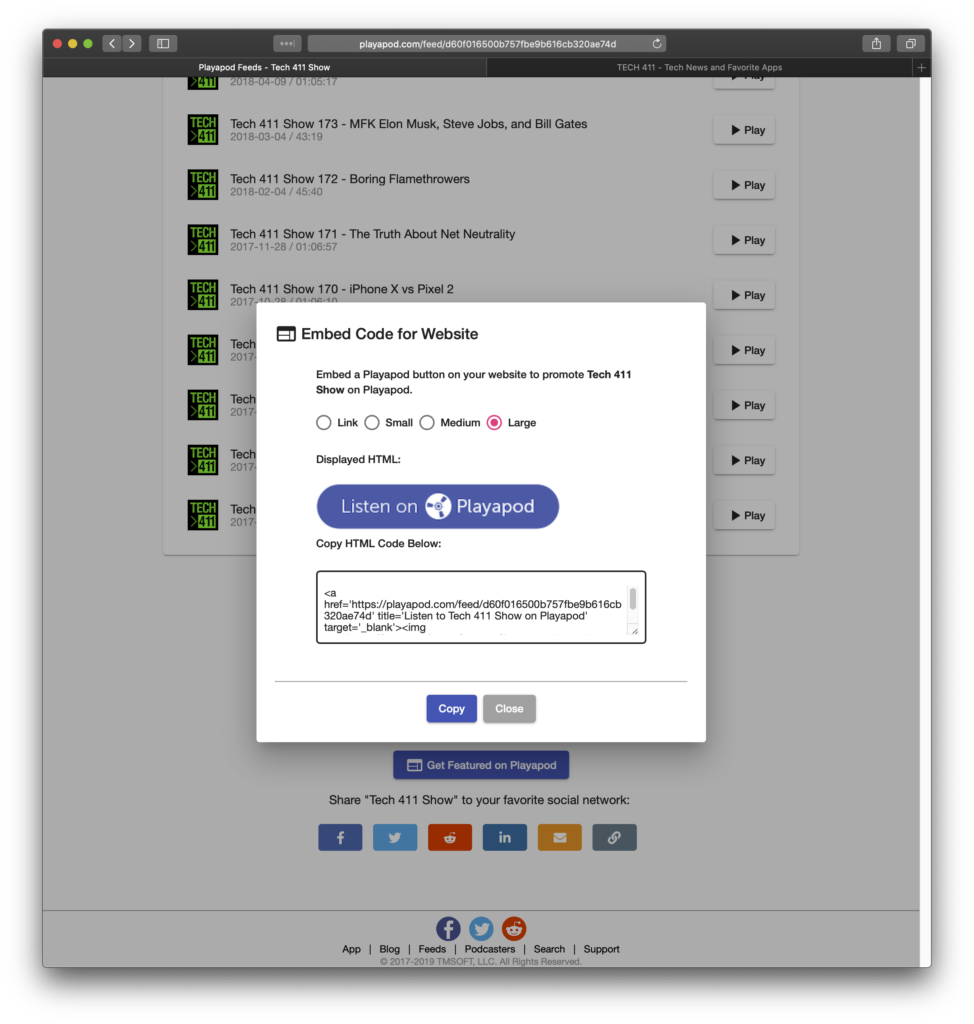 Adding a Playapod button to the Tech 411 website was completed by editing the website page and pasting in the HTML code. If you are using WordPress for your website then you can add a 'HTML' block and paste in the code.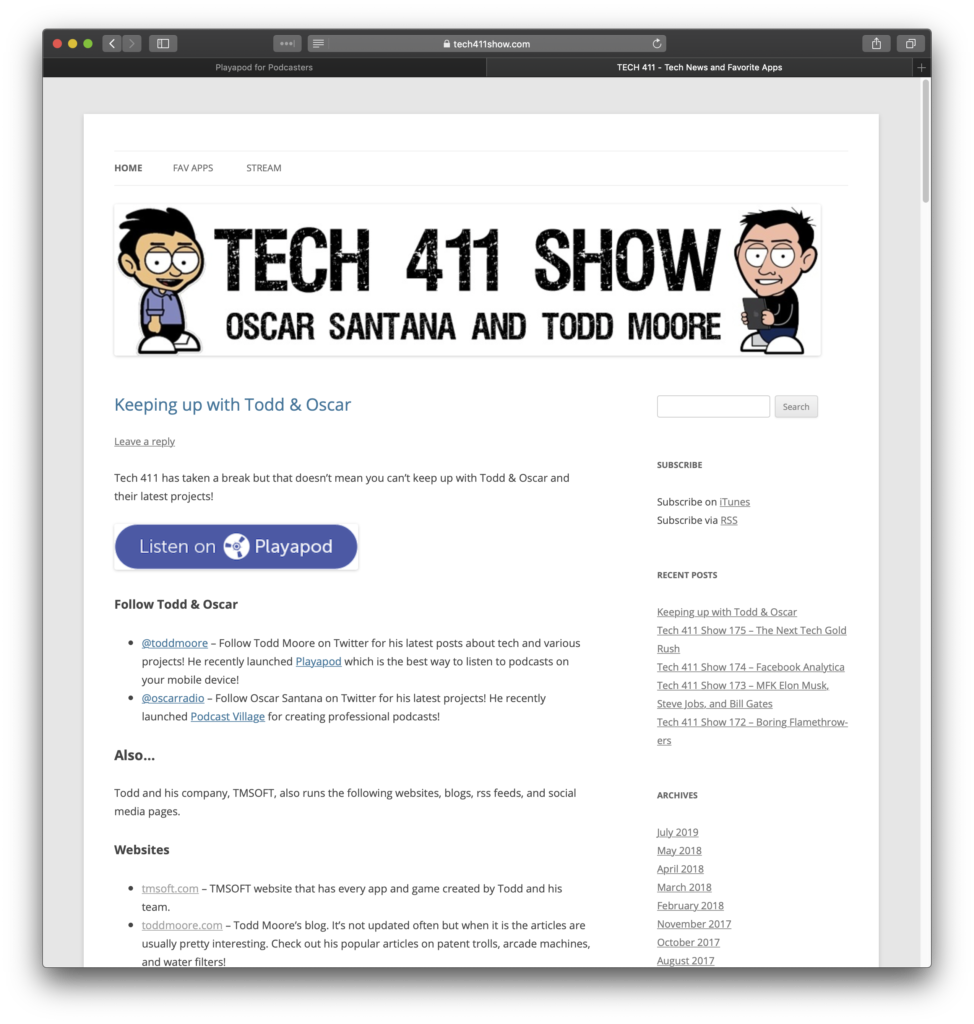 Once you've completed the steps, go back the promotions page for your podcast and tap the button to verify the promotion was completed. If you don't see your promotions then follow the above instructions to get back to the promotions page for your podcast using the 'Get Featured' button. The Playapod server will verify the button was integrated correctly and automatically feature your podcast at the top of the Featured section within the website and app!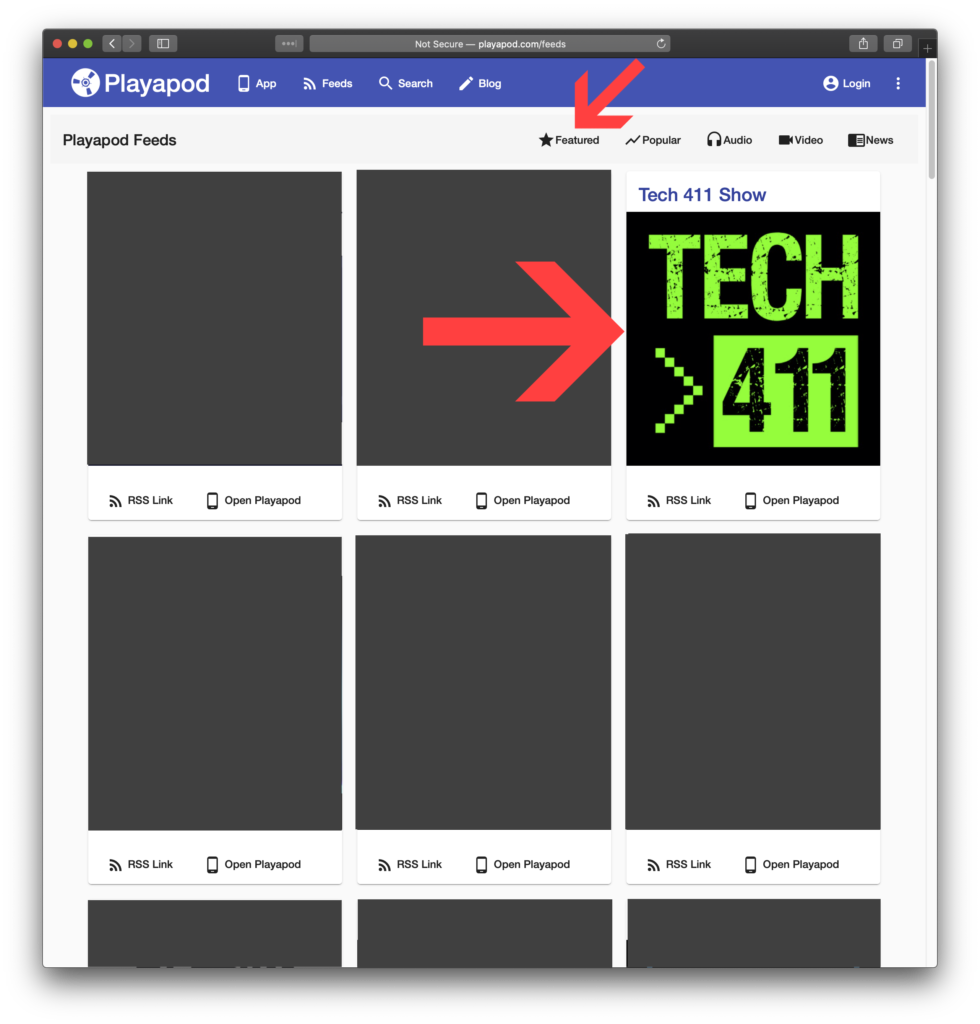 If you have any problems with our promotions please reach out via e-mail by tapping on the 'Send Feedback' button in the Playapod mobile app or e-mailing support at tmsoft dot com. Cheers!