Playapod 2.1 adds News, Video, Categories, and More

Playapod 2.1 is all about discovery of great content. It's easier than ever to discover news and podcasts with both the mobile app and website. Subscribe to our featured collection of news feeds, popular video podcasts, or drill into specific podcast categories. Feeds are ranked by popularity. We've also tweaked a few things and squeezed in some minor features too. Check out all the improvements below.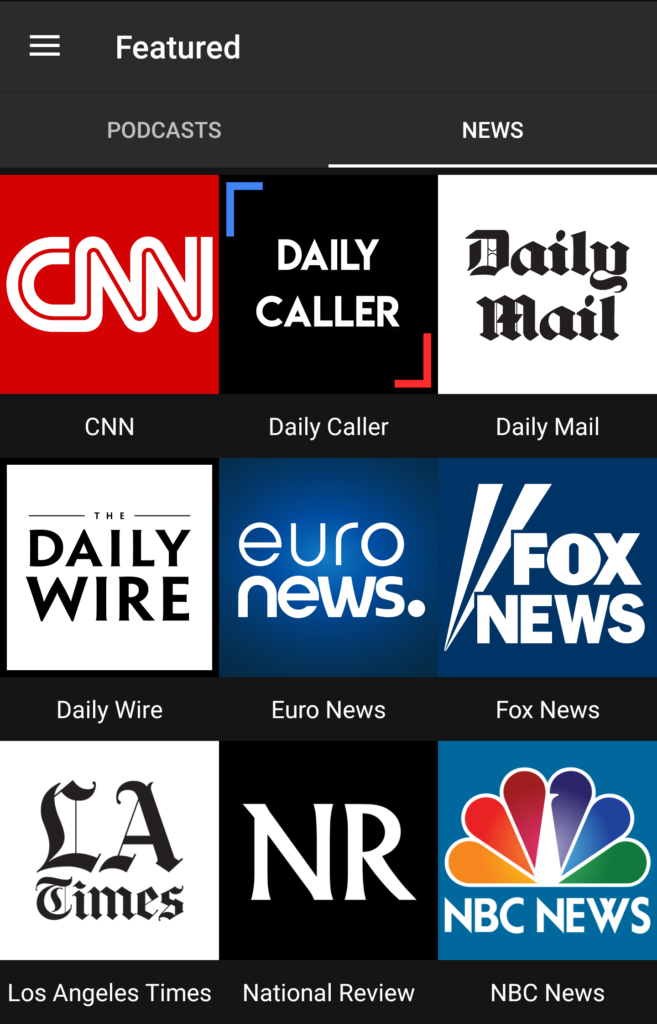 News Feeds
The featured tab adds a "News" section which allows you to easily subscribe to major news feeds. These feeds are text-based but Playapod reads the headlines and descriptions of each article as if it were a regular podcast. We added the most common news feeds from liberal to conservative sources. It's a great way to get a quick briefing of what's going on in the world. And you can now customize the voice used while reading the news.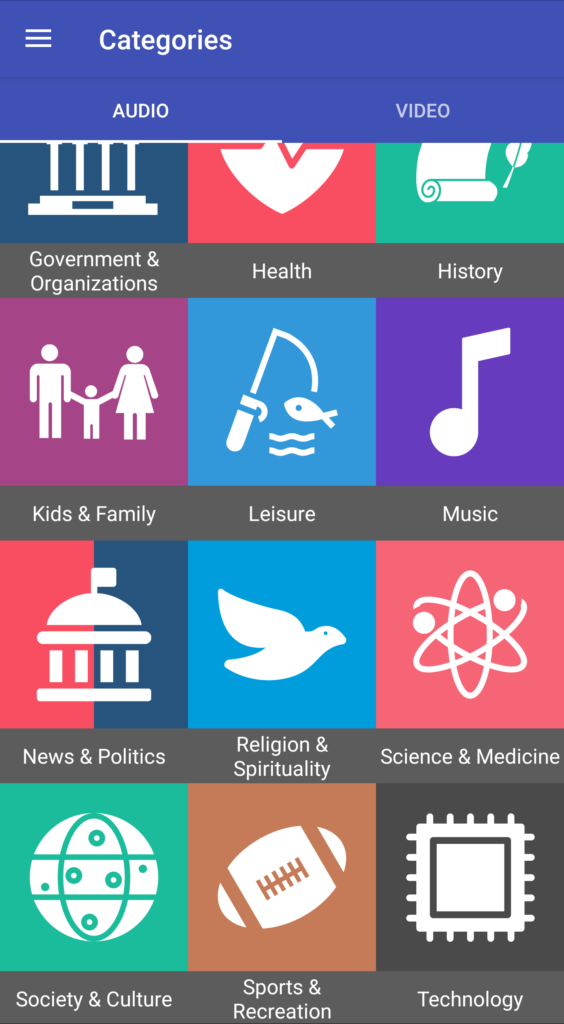 New Podcast Categories
We added a new "Categories" menu item so you can find top podcasts that fit your favorite genre. The current categories you can browse by are "Arts", "Business", "Comedy", "Education", "Fiction", "Games & Hobbies", "Government & Organizations", "Health", "History", "Kids & Family", "Leisure", "Music", "News & Politics", "Religion & Spirituality", "Science & Medicine", "Society & Culture", "Sports & Recreation", "Technology", "True Crime", and "TV & Film."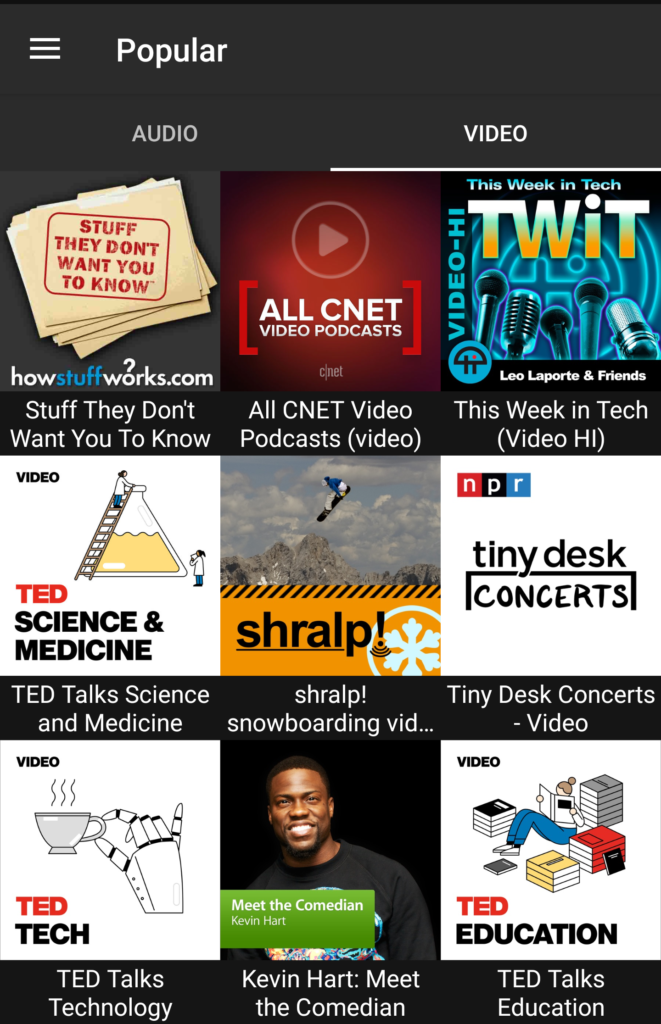 Top Audio & Video Podcasts
The "Popular" section adds an audio and video tab so you can find the most popular feeds based on media type. Playapod 2 added support for video playback and this update will make it easy to find the most popular video feeds.
Additional Features
Trending Searches – Added trending searches to the search screen so you can see the most popular searches over the last few days.
Full Media Player – Opening media files directly in Playapod is now supported. Items will be copied into the external media folder for playback. External media now supports saving of progress history and bookmarks.
Custom Voice – Setting added to change the default speaker for TTS (Text-To-Speech). All installed voice modules can be selected.
Auto Management – Setting 'Auto Delete Old' added back that removes older downloads that fall outside of the auto download range. For example, if you auto-download the most recent episode of a podcast then everything older would be deleted if this setting is enabled. Changed the 'Auto Delete Listened' setting to a quick toggle. Old settings will be updated to the new settings.
Mods & Fixes
Media player if stopped (not paused) allows for screen timeout even if setting says to never timeout.
Dates are now displayed based on user's locale.
Unsubscribing from a feed does not delete your listener stats.

Discovery views support displaying items as an image collection or table rows based on content displayed.

Search and recommendation improvements.
Turning off setting 'Download over Cellular' will now skip items in the playlist if they are not downloaded and device is not on a Wifi network.

Let us know what you think of these improvements in the comments below or on our Twitter, Facebook, or Reddit social media channels.
Download Playapod 2.1
Download Playapod 2.1 for Android Now!